We bring a positive energy
into your home.
A complete lifestyle cleaning company.
We are a detailed cleaning company that provides excellence in personalized service with high expectations.
We are a home & office cleaning company that services the greater Seattle area & South Whidbey Island. We have a local team in each area that is experienced in detailed cleaning and a high level of quality service.
We bring a positive energy into your home and are a cleaning service that addresses your lifestyle. We keep a personal profile on each client to ensure consistency in special requests, details & thorough cleanings.
We believe in long term relationships with team members and clients. Communication and a positive work environment are very important to us.
We look forward to working with you and making you another happy client.
Best always,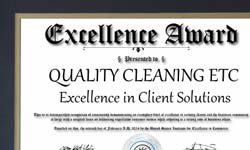 American Excellence Award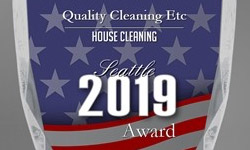 Seattle's Best Cleaning Company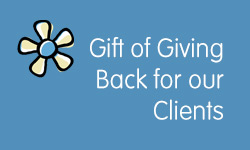 Serving Greater Seattle Area & South Whidbey Island

We were ECSTATIC! We LOVED her! She did an absolutely amazing – AMAZING job – this place has never looked better.
Jason & Dana G.
Seattle, WA
...as I walked around checking things, I kept saying, "I love these people, I love these people!"
I can honestly say that Quality Cleaning, Etc. is the best cleaning company I have ever had the pleasure of working with.
Elizabeth H.
Seattle and Whidbey Island
It would never have come this clean for me in a million years!
Pam D.
Whidbey Island, WA
Glorious is the only way to describe it, I can't tell you what a difference it makes...
I truly cannot thank you and the girls enough for the superior services you have provided.
a few of our client properties...