We bring a positive energy
into your home.
A complete lifestyle cleaning company.
We are a detailed cleaning company that provides excellence in personalized service with high expectations.
Thank you for choosing Quality Cleaning, Etc. as your house cleaning company.
We bring a positive energy into your home and are a cleaning service that addresses your lifestyle. We have a "no rules" approach-providing you with a portfolio of services for your cleaning needs and more.
We believe in long term relationships with team members and clients. Communication and a positive work environment are very important to us.
We Look Forward to Working With You!!
Best always,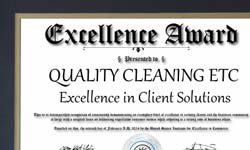 American Excellence Award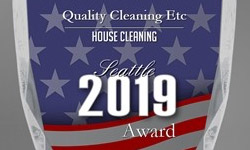 Seattle's Best Cleaning Company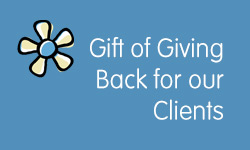 A Special Gift for Our Clients
Serving the Greater Seattle area

We were ECSTATIC! We LOVED her! She did an absolutely amazing – AMAZING job – this place has never looked better.
Jason & Dana G.
Seattle, WA
...as I walked around checking things, I kept saying, "I love these people, I love these people!"
I can honestly say that Quality Cleaning, Etc. is the best cleaning company I have ever had the pleasure of working with.
Elizabeth H.
Seattle and Whidbey Island
It would never have come this clean for me in a million years!
Pam D.
Whidbey Island, WA
Glorious is the only way to describe it, I can't tell you what a difference it makes...
I truly cannot thank you and the girls enough for the superior services you have provided.
a few of our client properties...